Piraeus (Athens) to Dubai on the Seabourn Ovation
19 Days Departing NOV 13, 2019
The next ultra-luxury Seabourn Wellness Cruise
with Dr. Andrew Weil sailing on board is the
19-Day Route to Ancient Wellness
aboard the Seabourn Ovation,
November 13-December 2, 2019
From $4999 USD pp cruise only

This wellness cruise was created with input from celebrated physician, best-selling author and Seabourn partner Dr. Andrew Weil, whose exclusive Mindful Living Program, Spa & Wellness with Dr. Andrew Weil is a popular offering on every Seabourn ship and voyage.
With renowned Seabourn service, diverse itineraries and culturally rich destinations as a backdrop, the Wellness Cruises will be highly informative, enjoyable and unforgettable. These specific itineraries will include lectures, discussions, classes and demonstrations led by Dr. Weil and an additional four experts in Integrative Medicine and packed with information on how guests can enrich their lives for better mental and physical health.
Sailing from Piraeus (Athens), Greece to Dubai, United Arab Emirates, the cruise will follow ancient trading routes in the Mediterranean to Agios Nikolaos, Crete, Greece; and Haifa (Tel Aviv) and Ashdod (Jerusalem), Israel; before threading the Suez Canal to the Red Sea and Aqaba (for Petra), Jordan. It will then turn east around the Arabian Peninsula en route to Muscat, Oman; Ras al Khaimah and Sir Bani Yas Island, United Arab Emirates; and Doha, Qatar.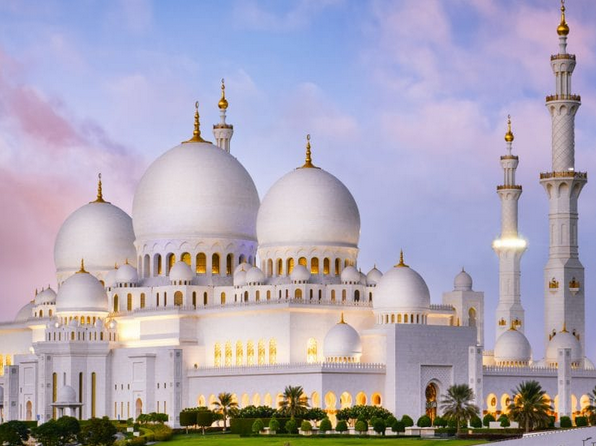 Along the way, the program will offer a number of workshops, lectures, discussions and Mindful Living shore excursions to guide guests who want to lead a more mindful and healthier lifestyle.
YOUR VOYAGE TO WELLNESS WILL FEATURE AN ARRAY OF EXCLUSIVE ADDED ACTIVITIES, INCLUDING:
Seabourn invites you to share every day of your voyage with Dr. Andrew Weil and a handpicked team of world-renowned experts in the fields of Integrative Medicine, enlightened nutrition, emotional balance and mindful living.
Throughout your voyage, these esteemed experts and educators will host workshops, discussions, optional for-charge excursions and events to facilitate your physical, social, environmental and spiritual well-being for your daily life.
Complimentary for all guests:
Dr. Andrew Weil presents Mindful Living seminars and hosts social gatherings
Daily morning meditation with a certified Mindful Living Coach
Dr. Weil's handpicked team will present a variety of expert seminars on diet & nutrition, healthy aging no matter what your age, mind-body healing, hypnosis, the microbiome, vitality, genetics, brain health and more
**Yoga, stretch and mat Pilates classes
Fully equipped ocean view gym and Motion Center
Optional for-charge opportunities:
*A full range of massages, rituals and treatments in Seabourn's award-winning spa
A complement of hand-selected Mindful Living- and Wellness-inspired tours featuring scenic meditations, up-close nature immersions and hosted with industry leading experts
Exclusive Voyage to Wellness Travel Experiences Ashore in ports of call
*The prices of any options selected may be charged to your shipboard account
** Subject to change
Why Seabourn
Seabourn is consistently ranked among the world's top travel choices by professional critics and the discerning readers of prestigious travel publications such as Departures, Travel + Leisure and Condé Nast Traveler. Its stylish, distinctive cruising vacations are renowned for:
Intimate ships with a private club atmosphere
Intuitive, personalized service provided by staff passionate about exceeding guests expectations
Curated voyages to all seven continents delivering award-winning experiences
All ocean front suites, luxuriously appointed
Complimentary premium spirits and fine wines available on board at all times
Welcome Champagne and complimentary in-suite bar stocked with your preferences
Tipping is neither required, nor expected
Finest resort at sea that is masterfully designed
World-class dining, further enhanced through a culinary partnership with Chef Thomas Keller
All dining venues are complimentary, dine where, when and with whom you wish
Seabourn Conversations, connecting with visionary experts
Ventures by Seabourn, optional shore excursions, enhance and extend destination experiences in select destinations.
Select purposeful and sustainable travel experiences in partnership with UNESCO
Spa & Wellness by Dr. Andrew Weil, featuring an exclusive mindful living program
An evening entertainment experience in collaboration with Sir Tim Rice, produced exclusively by Belinda King Creative Productions
Offer by seabourn